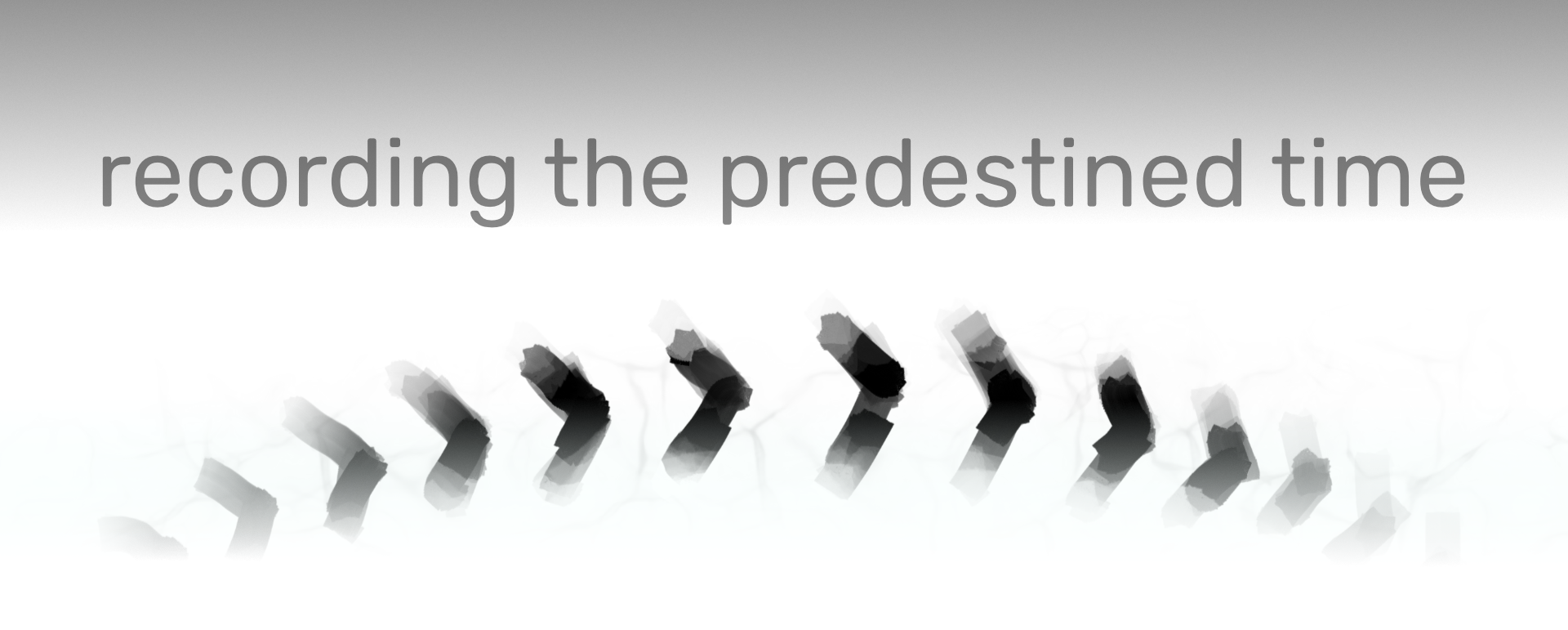 Recording the Predestined Time
Recording the Predestined Time is a science fiction(?) slice-of-life(?) visual novel that follows a handful of people in a tiny town as they await the predestined time.

And it is also, finally, done and released.
This was a game that was supposed to be completed for a month, for NaNoRenO back in March of 2017. Our original concept was to create a visual novel with an 'immortal' protagonist, whatever that meant, and make also make something weird. We worked really hard for that month, came up with a story, got most of the art and a rough demo of how it would go, and posted that as our entry to NaNoRenO with the hope that one day we would finish it. We did, in just under two years (we really worked hard to try to finish this before March!)
The game had a surprisingly relaxed development cycle; we both had other projects that we would regularly work on, and every few months or so we'd return to this one and pick at it a bit more, and bit by bit it all came together. Not to say that there weren't challenges along the way -- there was a hard drive crash involved at one point, and more re-writings of the plot than was probably reasonable -- but ultimately it was a fairly smooth path.

Anyway, that was a bit of a tangent. The game is free, and available for Windows, Mac, and Linux. We hope you enjoy playing it as much as we did making it!

Files
recording-1.0-mac.zip
113 MB
Feb 26, 2019
recording-1.0-win.zip
113 MB
Feb 26, 2019
recording-1.0-linux.tar.bz2
118 MB
Feb 27, 2019
Get Recording the Predestined Time